«An interesting work that could help young creatives getting in touch with their subconscious minds»
– Alex Brunori, Head of Creative Agencies Mena @Google

«An approach, apparently ludic, to face and solve evident and hidden problems»
– Andrea Aparo, Vice Principal @ Deluo Jiepai School
Intùiti is already used by more than 30,000 creative people around the world.
Go into it. Go intùiti.
Intùiti is a pack of 78 cards that really helps you dive into your deepest creative process.
It's a project from one of the best alumni of the Politecnico di Milano (Polytechnic University of Milan) and it represents a new way of living the subject of creativity, an issue that is often superficially tackled. Instead of forcing the user to find an idea, as it happens with some techniques like brainstorming or the mind map, Intùiti invites to sit calmly and to feel what one has to give, remembering that creating must be a source of joy and satisfaction.

Intùiti proposes pointed suggestions, obtained from the analysis of classic tarots, that are a rich collection of archetypes. It has no divination purpose: each card is related to a thinking model that belongs to our culture, a powerful incentive that can put in motion creative and inspirational processes.
Intùiti is a synthesis of Design, Tarots, Numerology and Gestalt Psychology. It is both a serious game and a powerful tool that brings out the brightest side of creativity without employing rigid schemes.
Visual incentives and Tales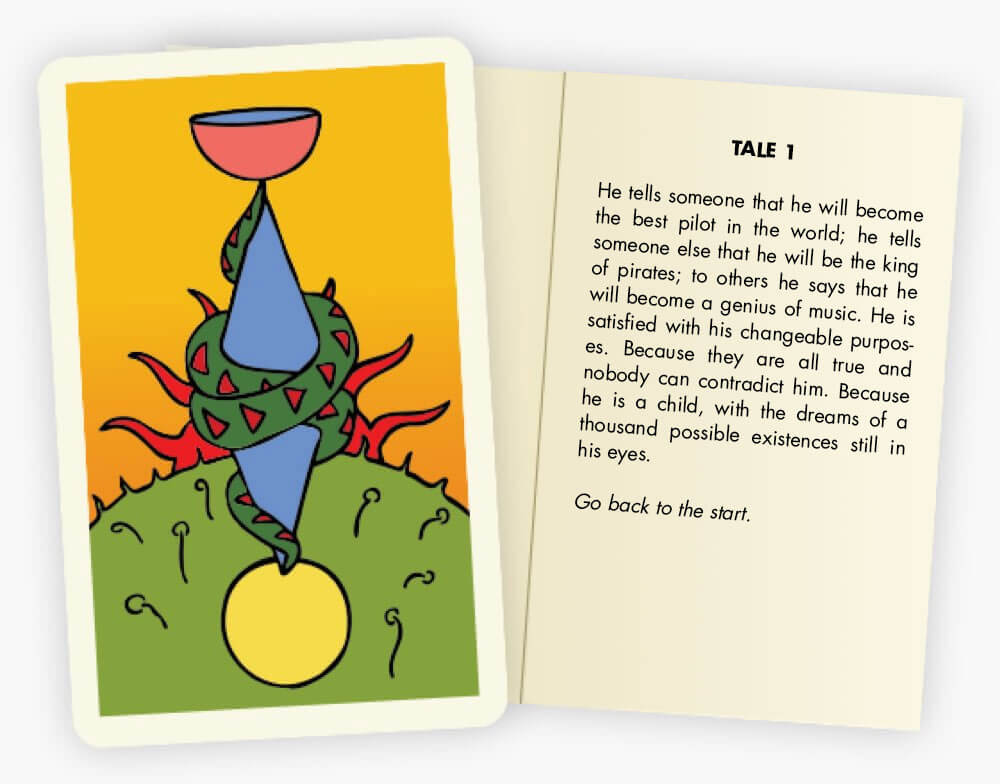 Intùiti is composed of 78 cards and 78 tales (one per card) collected in a booklet, available both in italian and english language.
In the pack you will find two series of pictures: the primary intùiti and the secondary intùiti. The first ones are extensive inspirations; the second ones are more specific. To each picture corresponds an evocative tale that intensifies its sensation.

Each card represents a powerful incentive and is designed using Gestalt principles so you can recognize emotionally the related archetype.

You can play as you see fit. There are no main rules. It's a tool for creative thinking based on visual and imaginary associations, so you just have to shuffle the deck, pick a card, and "let it speak".
It's crazy good for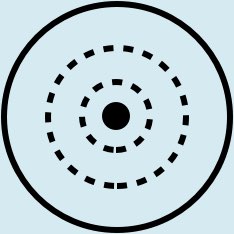 Personal Growth
Intùiti becomes your personal tool for Creative Growth: it stays in your pocket and helps you learn how to improve yourself.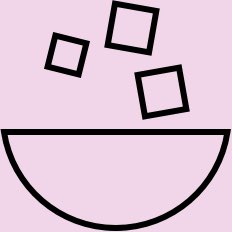 Idea Generation
Intùiti gives you pointed incentives that help you enhance your creative process during group or personal brainstorming.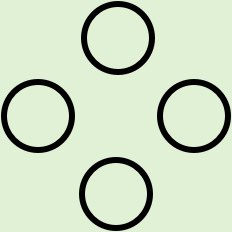 Meetings
Intùiti helps you to stay focused on the topics you are discussing with your colleagues and maximizes the outputs from every participant.
Give it a look: these cards are truly gorgeous!
The 22 primary intùitis: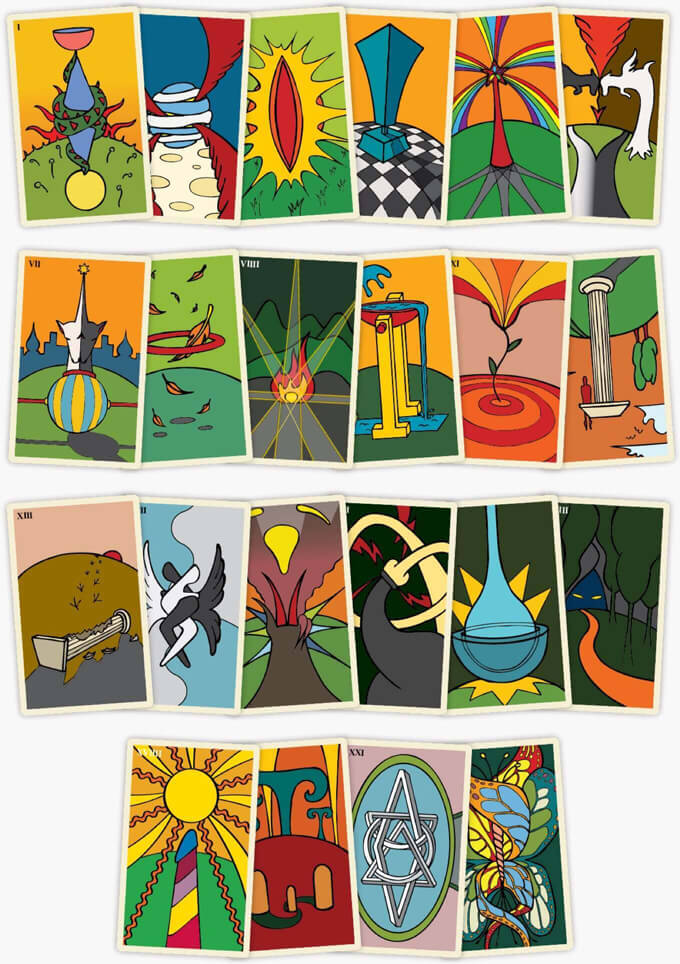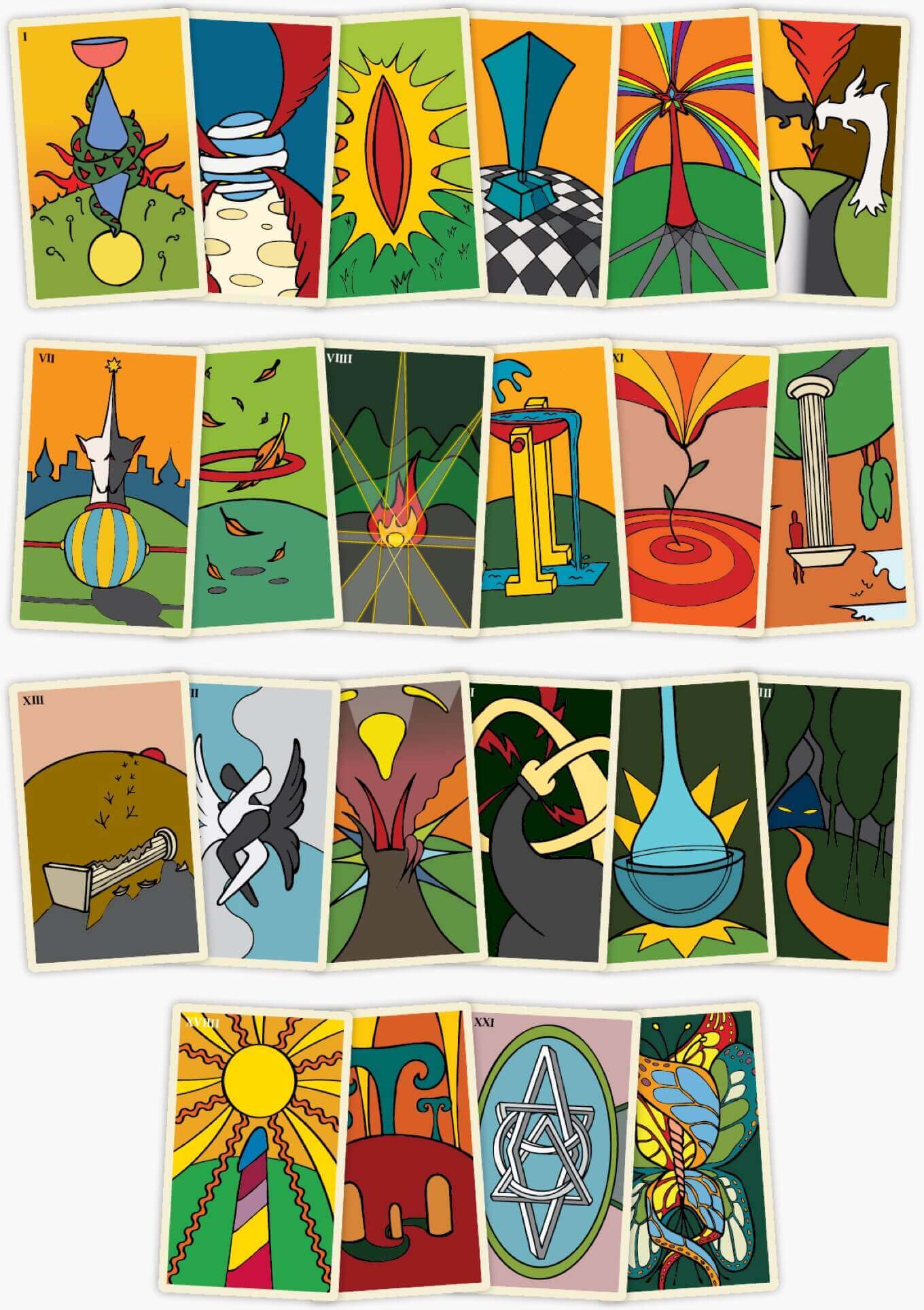 And the 56 secondary intùitis:

Backstage
It took over one year of study and development and then other 6 months for enhancement. All the drawings are handmade and later digitalized for the industrial production.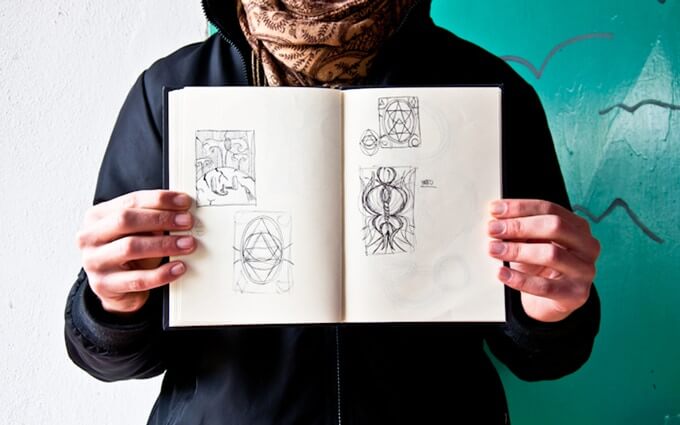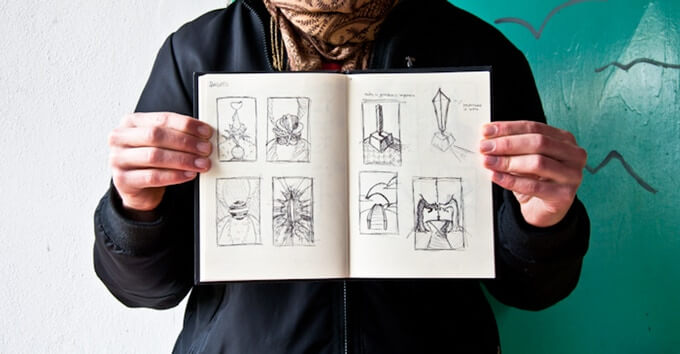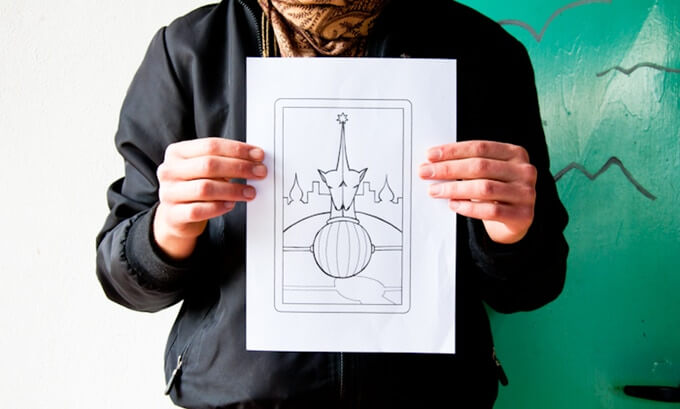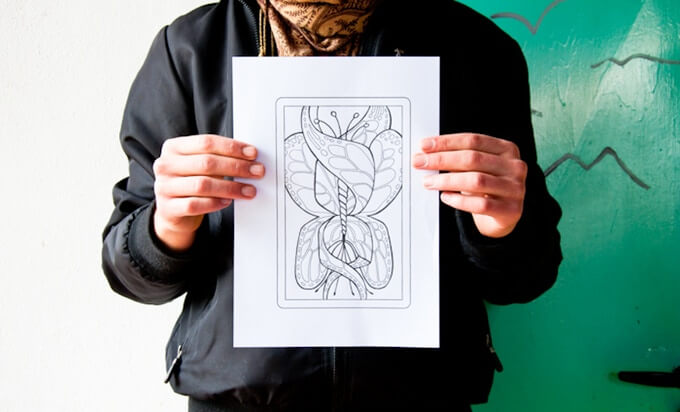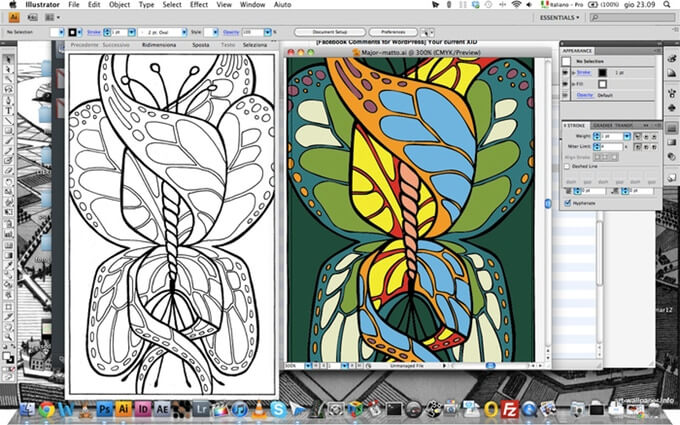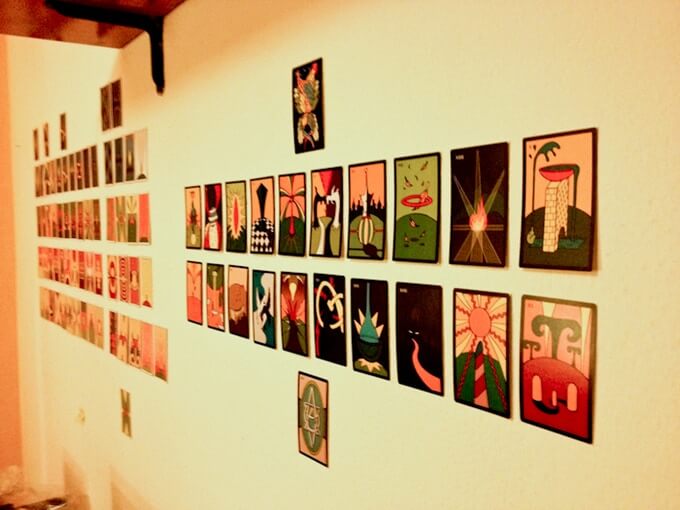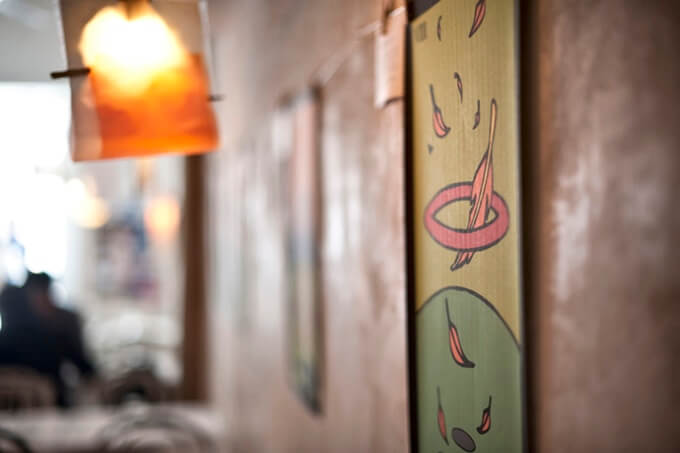 Intùiti is not an answer!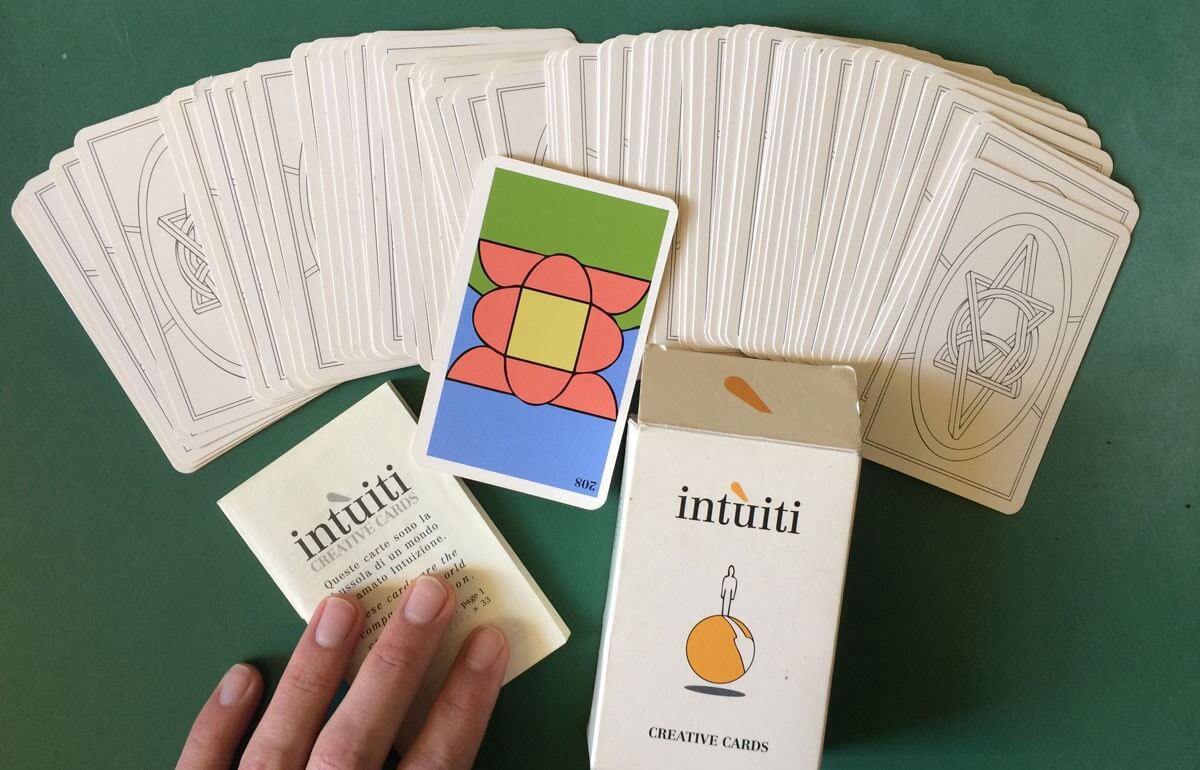 People often want to find the solution to their "creative problems" in a tool or in method; they would like to have an equation, an algorithm able to solve the real issue of Creativity: to create something new. But using a "recipe" for writing a novel means to have produced something, not to have invented something.

It's important to reiterate: Intùiti is not an algorithmic function that can "make people creative", or a scientific method able to produce thousands of brilliant ideas. It's an inspirational tool: it's not an answer, but a continuous question.
Intùiti @ TEDx
Matteo di Pascale, author of Intùiti, tells what he discovered about Creativity at the TEDx Unito 2016.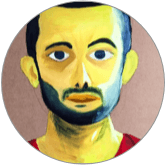 Matteo di Pascale is an Italian designer and writer who spent all his life working with Creativity.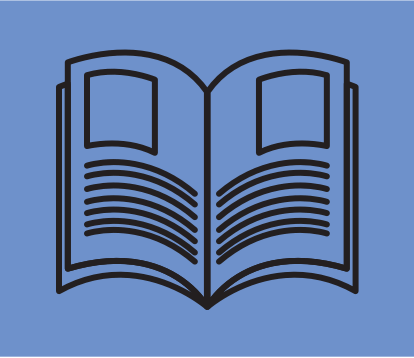 Wanna learn Intùiti?
As most of the useful things in the world, to get the best from Intùiti you'll need some basic knowledge.
Wanna buy Intùiti?
Intùiti is designed and produced to be accessible for anyone in the world. You'll surely find the version which suits your needs.
Have you tried the interactive experience?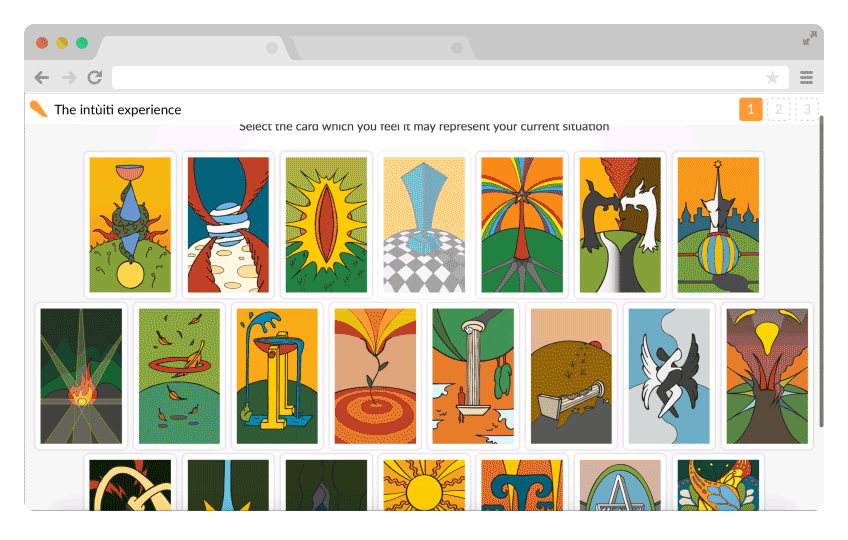 I wanna try it now 🚀
Are you not sure yet?
Read what they say about intùiti!
"Intùiti helped me understand where to go with my company"
Lucia, entrepreneur
"I use intùiti eveyday: I draw a card and I let it lead my day"
Philippe, writer
"Intùiti changed my creative process completely! Thank you!"
Camillo, art director
"After one year of using intùiti, my creative awareness is on a different level!"
Kate, artist
Our works were featured on: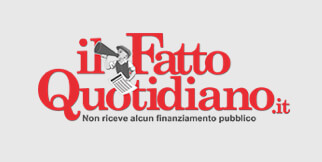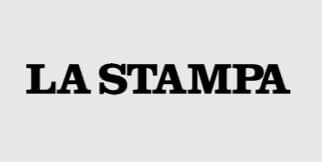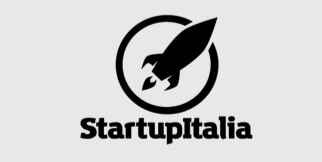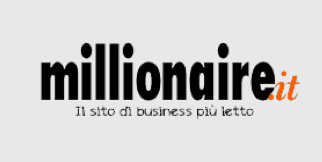 Some of our users work at: